COMMERCIAL SPECIALISTS IN LONDON AND KENT
MECHANICAL & ELECTRICAL – FACILITIES MANAGEMENT – MAINTENANCE CONTRACTS – INSTALLATIONS AND PROJECTS – PROCUREMENT – M&E SERVICES
KD Maintenance are renowned for providing an "all services under one roof" approach to the industry.
We cover all aspects of the Maintenance and M&E industry including, Plant Room Installations, Repairs and Renovations, Electrical Services, Plumbing, Decorating, Fire Services, Air Conditioning, Heating and Ventilation, Flooring, Roofing, Groundworks and Handyman services.
Our highly trained engineers are experts in the industry and this shows from the prestigious list of clients that we work alongside.
We are pleased to offer our services throughout London, Kent and the South East of England boasting a very experienced team, with over 20 years experience in all areas of the industry.
With our fantastic support team, we can provide maintenance programs and servicing contracts to any type or size of business.
Customer service is a priority and our friendly staff always will do whatever it takes to provide a maintenance service that stands out from the rest.
We pride ourselves on our open pricing schedule with no hidden costs or call out charges.
If you would like any further information, please call 01622 919012 or email info@kdmaintenance.co.uk
KD Maintenance is part of the KD Group of Companies Limited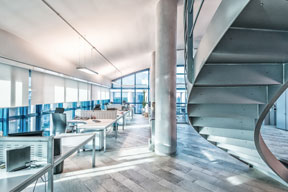 Property Maintenance
Our skilled, experienced and trustworthy engineers get the job done quickly and efficiently, minimising hassle and making our clients' lives that little bit easier.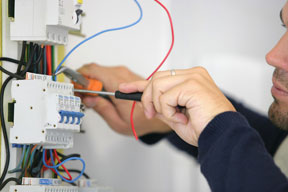 Electrical Installations
It is a statutory requirement to ensure that all commercial electrical installations, equipment and connected appliances are maintained and safe to use.
We offer a complete tailored package specific to your needs.
From carpentry and plumbing, to electrical installations and property maintenance, KD Maintenance can help.